Greetings from Play Together!
Here are the details off the update on Nov. 25th.
New friends have come to the LINE FRIENDS Store!
Check out the newly added quests and the improved interior system!
[New Content]
- BT21 has arrived at the [LINE FRIENDS Store]!
Check out the newly added BT21 items and LINE FRIENDS Quests!
There will be a total of 4 LINE FRIENDS Quests available: [Find the Missing Plushy], [Daily Part-time Job], [Unexpected Gift], and [Lost the Balloon Again]. Please note that these quests can only be completed once per set amount of time.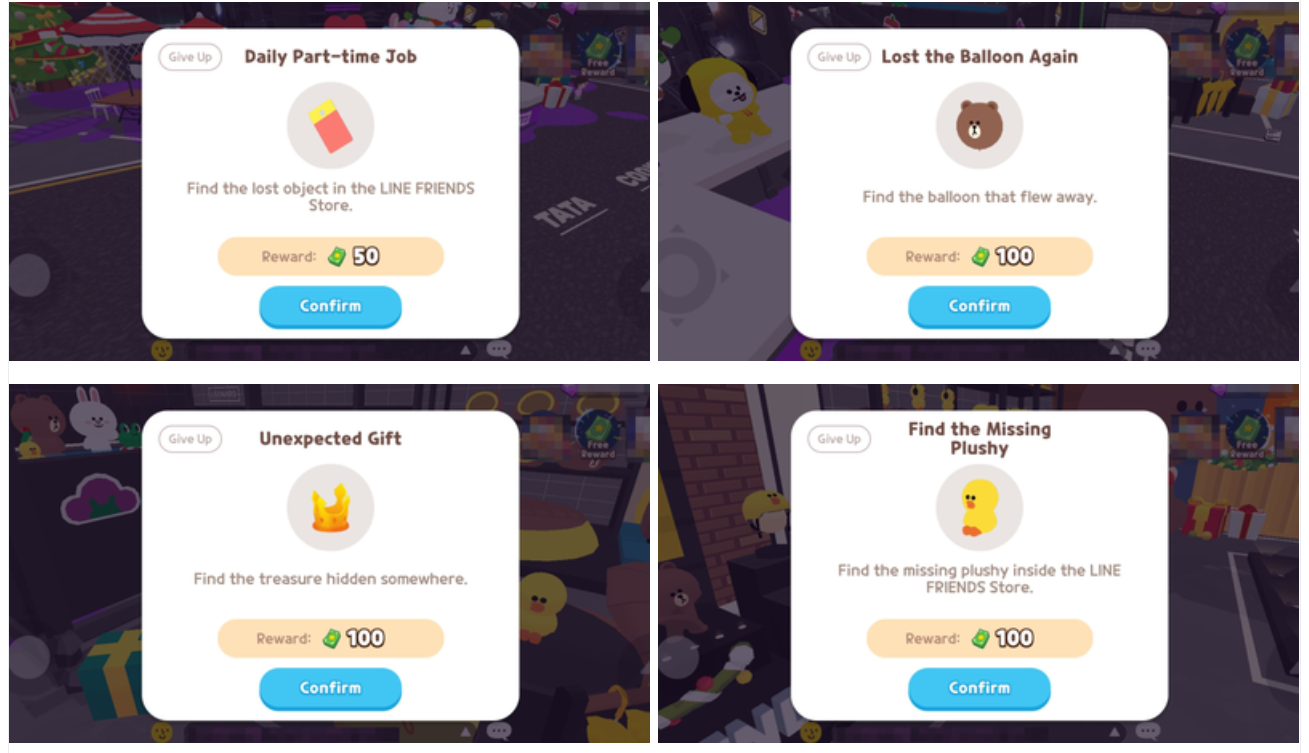 - The feature that many residents have been waiting for is here! The furniture preview system will be added!
Now you may place the furniture and see how it fits before making the purchase! Go to the furniture placing mode and try placing the furniture that you like. The furniture placed in the preview mode can be put in your cart for instant purchase.
Please note that there will be a limit to the number of furniture types and pieces per type you can buy at once.
- A system that allows you to revert furniture misplacements while editing the interior will be added.
You can revert all changes at once. Please note that this will revert all furniture placement.
- 3 new Water Bikes will be added to the Watercraft type.
Hop on to the new Water Bikes with your friends and get ready to have fun, (1p ~ 4p rides)

[Convenience Improvement]
- The Recycle Point you can earn from Event Items will be changed to 0.
- The menu category in the Shop has been improved.
- The pop quiz (CAPTCHA) has been improved to better prevent the usage of illegal programs.
- The list of gifts to send has been renewed.
- Misc. UI and convenience improvements have been made.
※Please Note
- The update details and improvements are not final. There may be changes or more may be added.
- Please check in-game for more information about the update.
We promise to do our best to make sure you can have an enjoyable life on Kaia Island.
Thank you!